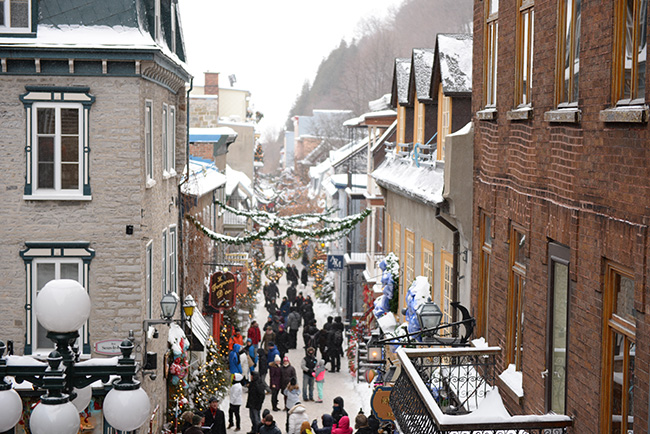 And They're Off! To a Canadian Bonne Année
Despite blustering winds, blowing snow, and temperatures well-below zero (Fahrenheit), Shen Yun Performing Arts was warmly welcomed by standing ovations at all three Quebec performances to launch the company's Canada tour.

Although the performances took place last year, it seems like only a couple of days since the curtain closed on the final show at Grand Théâtre de Québec from Dec. 29. The company is now off to Ottawa, the second of seven cities on its tour of eastern Canada (out West, Vancouver's shows will be Jan. 23-25).

Quebec mayor Régis Labeaume greeted the performers with a letter: "This year again, Shen Yun transports us to a poetic realm where ancient Chinese legends come back to life, to bring us messages of compassion, courage, and hope," he wrote. "Festive, colorful, and luminous, Shen Yun is akin to the capital city during this merry time of year. It's a true privilege for Québec City to welcome within its walls the company's talented artists."

Masters of Ceremony Catherine Fang and Leeshai Lemish introduced each piece in French, English, and Chinese. Even after the final curtain call, the audience remained standing and applauded the members of the live orchestra.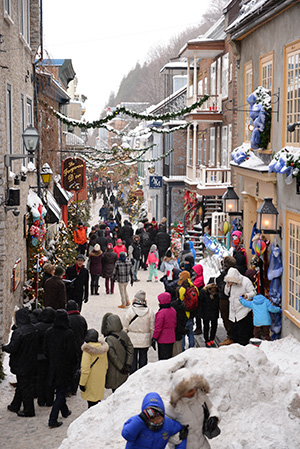 '10 Out of 10'

Journalists from Shen Yun's media partner The Epoch Times spoke with audience members after each of the performances. Here are a few typical examples of what they had to say.

"How much I wish that the performance could keep on going and going… that the show would never stop," said business manager Daniel Forest. "The Shen Yun orchestra's performance was absolutely miraculous. The precision the musicians demonstrated was unbelievable."

"If I could use one word to describe the show, it would be 'harmony'," said Provincial Judge Geneviève Marquis. "Shen Yun perfectly portrayed the harmony between heaven and earth, and it expounded clearly why we humans exist here," she said. "The show, through very simple ways clearly showed people principles of life that usually take a lot of time to make sense."

"It's a show for the entire family since, in bringing the kids tonight, it's a nice introduction to Chinese culture. There's something for all tastes," said Isabelle Brassard, an administrator with the University of Montreal, who came to the performance with 13 of her family members.

"It's like traveling from dynasty to dynasty, from one Chinese region to another," said Bernard Drainville, Quebec National Assembly Member and a former Radio-Canada journalist and television host. "Wonderful to see with the whole family."

"The colors are unbelievable," said audience member Alain Alzas. "Magnificent stage play, the colors—everything is quite extraordinary," he said, adding, "10 out of 10!"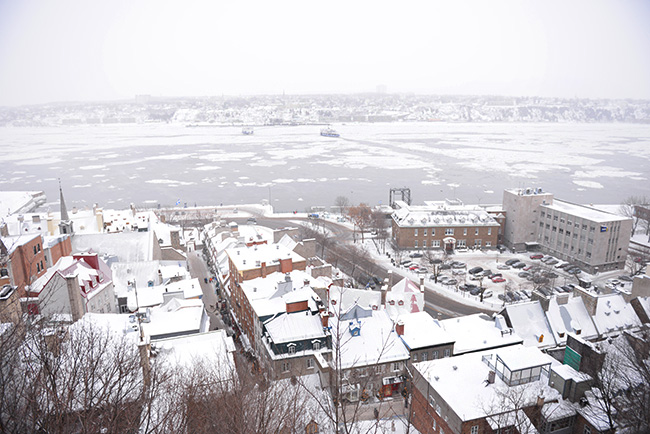 A Man's Streak Continues

The company now heads to Ottawa to ring in the new year with four performances at the National Arts Centre. One of Shen Yun's biggest fans in the Canadian capital will be Ottawa resident Robert Ikkus. He has seen every performance in his hometown in the past three years: four times during the 2011 season, five in the 2012 season, and five times he saw the 2013 production, for a total of 14 shows. He will be returning again this year.

After Ottawa (Jan. 2-4), Shen Yun's Canada tour will continue with Montreal, Hamilton, Kitchener, Mississauga, and Toronto. Canada is the first of some 20 countries that Shen Yun will tour over the next five months.