Dancing Ancient Culture
INTERVIEW WITH SHEN YUN PERFORMING ARTS PRINCIPAL DANCER JALING CHEN
What is the best way to tell a story that spans 5,000 years and takes place in a distant land called the Middle Kingdom? The answer, soon to be unveiled at Lincoln Center and stages around the world, is—classical Chinese dance.
For nine years, Shen Yun Performing Arts has brought the beauty of traditional China to the international stage. From New York to Taipei, from Sydney to Istanbul, Shen Yun has performed in over 100 cities across five continents, often playing in front of sold-out audiences that include luminaries from many industries, such as the worlds of fashion and entertainment.
How has Shen Yun, which started as a small nonprofit organization in New York, achieved this scale of success? What is its secret?
To find the answer, we sat down with Principal Dancer Jaling Chen. Chen joined Shen Yun in 2007. She is a native of Taiwan who a few months ago took first place in New Tang Dynasty Television's 2014 International Classical Chinese Dance Competition. We spoke with her only days before she embarked on her eighth world tour with the company.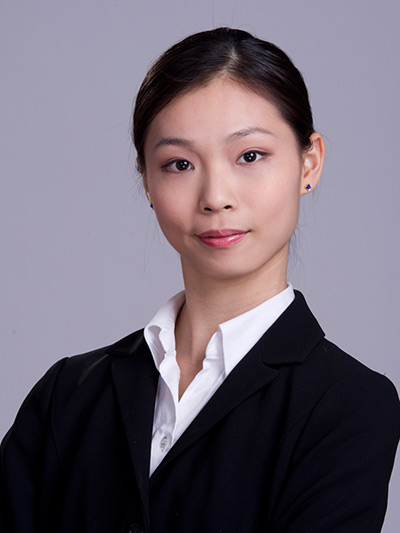 Q: Your performances often depict heavenly scenes and divine beings. Where does this spiritual tradition stand in Chinese culture?
JC: China was once known as "The Celestial Empire" and "The Land of the Divine." And Chinese mythology is filled with accounts of semi-divine beings coexisting with humans on Earth.
Our earliest legends include the one about a giant called Pangu who created the mortal realm by separating the sky from Earth, and about the goddess Nüwa who created humans from soil. Other legends tell of gods teaching people survival skills like making fire and building homes.
These deities are said to have left a rich culture of music, dance, and other arts. In fact, you could say we attribute all aspects of traditional Chinese culture to divine intervention. This includes Chinese language, attire, medicine, architecture... Ancient Chinese believed they were living in a land guided by the divine. They were living a lifestyle created by the divine.
Q: Are these beliefs still embraced in China today?
JC: Sadly, no. The Communist Party took over 60-some years ago, and many things have been lost. The generations that followed, and even Chinese living outside the mainland like myself—we grew up without a true sense of our heritage. It's a shame, and it's also a main reason why Shen Yun was established. Our mission is to revive China's traditional culture and share it with people all over the world.
Q: What does it mean to revive a culture?
JC: I think the most important aspect of traditional culture is its moral compass and spiritual culture. Everything in Shen Yun revolves around these principles. When we perform, we want to give our audience more than short-lived excitement. We want to share with them something inspiring, the spirit of traditional China. And classical Chinese dance is the perfect medium.
Q: Why is this art form a good fit?
JC: Classical Chinese dance is a perfect representative of traditional Chinese culture because so many aspects of this civilization are woven into it. It incorporates traditional aesthetics, decorum, and values, which you can see in the dances—things like magnanimity and humility, the combination of inner strength and exterior softness, and the idea of circular motion and fluid continuity.
Classical Chinese dance was passed down from one dynasty to the next, and today, it's one of the most comprehensive dance systems in the world. It's an incredibly expressive art form—giving us the freedom to explore any character or emotion.
Q: How does classical Chinese dance achieve this?
JC: It all comes down to what we call "bearing" and "form." Form refers to hundreds of unique movements and postures. Seasoned dancers know how to move every part of their body in perfect harmony—down to the direction of the eyes and the movement of their breath. In dramatic dances, classical Chinese dance also includes unique acting elements.
Bearing, meanwhile, is the spirit of the dance movement. It's not as well defined but no less important. When we dance, bearing is just as visible as any surface physical movement.
And classical Chinese dance also has an extensive array of techniques, including jumps, spins, flips, and difficult tumbling moves. These add to the powers of expression, and heighten the energy level on stage.
Q: Are these flips different from what we see in gymnastics or acrobatics?
JC: Actually, many of the flips we see in other art forms originally came from classical Chinese dance. Back in the 1970s, Chinese gymnastics borrowed these techniques from classical Chinese dance and started performing them at international competitions. The effect was astounding. Soon ballet, gymnastics, and various performing arts and sports were all incorporating these moves.
Still, we have different requirements for them and we use them differently. When we incorporate techniques into a dance, it's not for the sole purpose of executing the technique. They are part of the plot and help us express our feelings.
Q: You perform all over the world. How do different people react to the performance?
JC: That's the beauty of art, and particularly classical Chinese dance—it's a universal language. Plus, our artistic team has done a great job with the animated backdrops, which really transport you and put you right there on the scene. Of course, the bilingual emcees help bridge any remaining gap. So even though our show presents the traditional culture of China, it's still something everyone relates to.
Q: What stories and legends can we expect in Shen Yun 2015?
JC: Every year, we put on an all-new performance. But we like to keep it a surprise. You'll have to come see for yourself!